Succubus Stories
Succubus Stories v0.13 - Anniversary
---
Changelog (v0.13.0, v0.13.1, v0.13.2) - Update Preview (Itch.io Version)
Succubus Stories v0.13 - Second Anniversary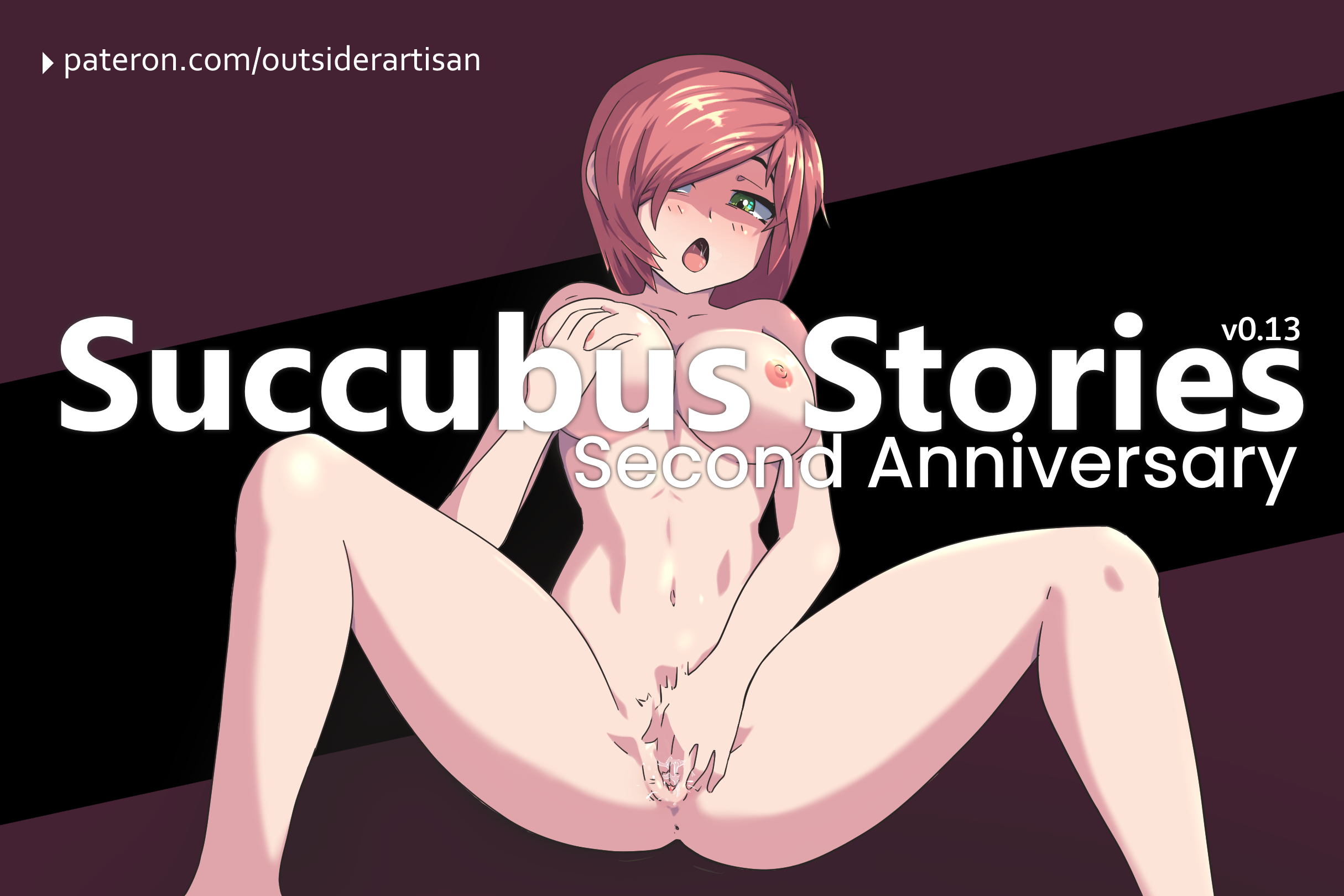 This long-coming update to Succubus Stories adds a ton of new content! First, kissing magic is a brand new system where the player character can cast spells on various NPCs by smooching them. These spells have similar effects to potions. Also introduced is pregnancy and birth; by using a certain potion (or, later, via a trait) the player character can become fertile, get impregnated, and ultimately give birth (to a magical orb that has certain uses). To aid in her quest to breed, the player character can now "leg-lock" partners to receive a creampie with certain traits. Last but not least, players can now earn new cosmetic outfits by completing certain in-game tasks!
In addition to these new systems, several activities have been added: insert yourself into Gray and Carol's relationship and help improve their sex life with a huge new activity, help poor Charlotte conquer her insomnia by helping her "relax," show off your private parts to NPCs to seduce them, take on daily missions for various rare ingredients, and engage in various "frivolities" with a certain bucket in the dungeon! And that's not everything, several other secrets and more minor additions are also waiting for you!
In addition to all of that, four new requests, several new traits and perks, new potions, new story content, and new events are also included!
Mods
The browser version of the game (whether player offline or online) also now supports mods! These mods need to be hosted on the web to work, so for right now you can only play official mods. Use the following URLs to add these mods to the game:
Also, check out https://outsiderartisan.miraheze.org/wiki/Mods for a directory of mods! Two fan made mods can be found there, and both are really sexy!
Files
Version 0.13.2
82 days ago
Version 0.13.2
82 days ago
Version 0.13.2
82 days ago
Version 0.13.2
82 days ago